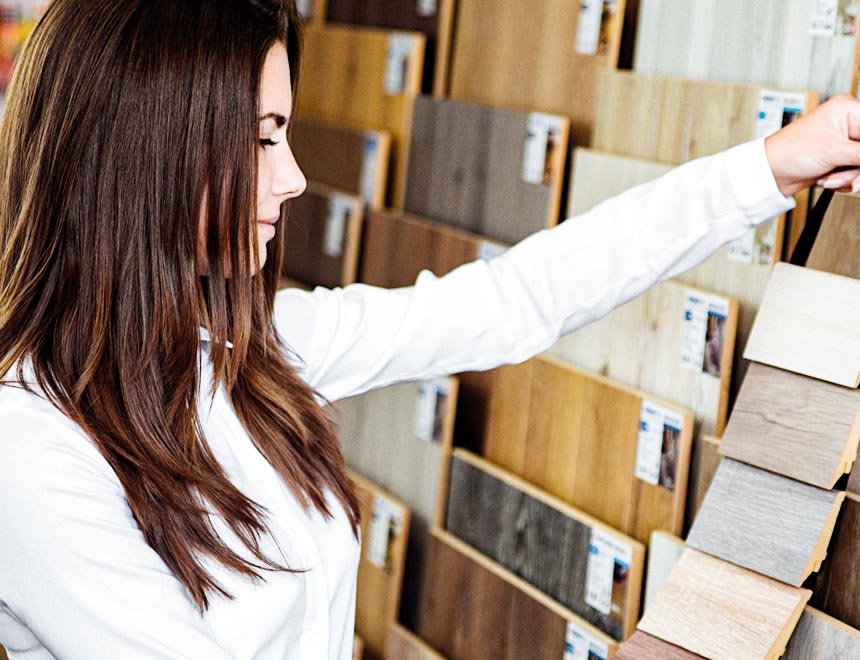 The Best Types of Wood Flooring: A Complete Guide
Installing a wooden floor in your home is probably the best idea. For a fact, you can't go wrong with wood flooring due to their unmatched natural beauty that goes well with any decor, be it traditional, modern, or country. From reclaimed hardwood to modern laminate wood floors, the texture and warmth brought by wooden floors, whether faux or real deal woods, make them a popular choice for homeowners.
Unlike other flooring materials, there is a wide array of solid wood flooring materials to choose from. This ranges from pine and maple to oak. That aside, each type of wood floor offers an exclusive set of characteristics that distinguishes itself from the other types. This is why you should thoroughly check the various types before settling on one for your home. To make your search easier, the different types of wood floors are outlined below, alongside their pros and cons, for easy comparison.
Engineered Hardwood Flooring
As the name suggests, engineered hardwood flooring consists of three to four layers of wood that are glued together to create a floor plank of about half an inch thick. This floor has a real-wood veneer on the top that can be sanded and treated to restore the original finish if the floor becomes worn out, scuffed, or damaged. For versatility, some engineered hardwood-flooring features a "click and lock" installation that doesn't require the use of any adhesive materials. The other "tongue and groove" versions will require some adhesive glue to fit into place.
Engineered hardwood flooring can suit any part of your home. They can be used in the living room, dining room, bedrooms, kitchen, and any other part. Even though they are resistant to warping compared to solid wood, it is best to avoid using this type in places with high amounts of humidity such as bathrooms. You should also avoid using them on stairs, as its installation is time-consuming and fiddly.
Pros
More stable compared to other types
Attractive more than laminate flooring
Can be refinished once veneer begins to wear down
Cons
Tongue and groove planks are hard to install
Quite pricey than laminate
Though the best choice, engineered hardwood floors are quite pricey. Achieving an excellent finish around the corners is also tricky.
Solid hardwood flooring
Unlike engineered wood floors, solid wood flooring is composed of a solid wood board made from a single piece of wood, approximately 3/4 in thick. The installation of this flooring type is by the tongue and groove method. Different types of wood used have varying hardness scores, which predicts how the wood can be damaged, worn-out, or dented by daily wear and tear. However, like engineered floors, solid hardwood flooring can be sanded back to restore the original finish.
Pros
Classic appearance and feel
Appeals to homebuyers and tenants
Cons
Swell in damp conditions and shrinks when dry
Tough to install
Solid wood flooring can be used in areas with relatively consistent humidity. They are perfect for living areas and hallways.
Oak Flooring
Oak flooring is beautiful, long-lasting and brings forth lots of character to your floor. They offer several surface treatment possibilities and coloring methods that provide limitless customizations. Oakwood flooring maintains its long, straight grain look with silvery structure. You can get color variations from light to dark brown, which develop amber-like tones with time. With this, you can get red oak hardwood flooring and white oak hardwood flooring depending on your home's interior décor.
Oak flooring has long been used in places that need to withstand severe forces of nature. Fun fact: the Swedish Navy used these woods to build their ships.
Pros
Comparably less expensive
Most stable flooring option
Offer multiple options to choose from
Easy to install
Cons
Common flooring option
Easily stains
Oak, hickory, and maple are more or less alike and similar in pricing. However, there are differences in the fine details, which makes oak superior.
Brazilian Cherry Hardwood Flooring
Brazilian cherry hardwood flooring is increasingly becoming a popular choice over time due to many reasons. Among the best reason is its ability to add warmth, elegance, and unique appeal to your living space. This is an excellent option, especially if professional installation is done. Since Brazilian cherry hardwood flooring is extremely dense, the planks can easily split if not installed with care.
This floor type has a natural ability to absorb water, thus is not suitable for use in high-humidity or wet surfaces such as laundry rooms and bathrooms. Using these floors in the kitchen is also discouraged as water will splash, leak, or spill from the dishwasher or sink.
Pros
Cons
Quite pricey to install
Easily displays dirt and dust
Brazilian cherry flooring features a deep and vibrant color palette, which instantly commands attention. Unlike other types, there are few shades of this wood flooring, making it easy to pair with other wood furnishings at home for a warm aesthetic finish.
Walnut Hardwood Flooring
Walnut hardwood flooring is another classic flooring material that has been used for centuries in Europe, America, and Asia. Its widespread popularity is due to its deep, rich brown tones that bring out an elegant feel. Whereas it is not as dark as mahogany or ebony, these flooring materials are a good choice for homeowners who like dark toned hardwood floor material.
There are three main types of walnut hardwood flooring. They include;
Common walnut flooring - has an almost purplish-brown color
Black walnut flooring - is dark-colored with deep grains
Brazilian walnut flooring - is very dark, harder, and more resistant to insects and mold damage than the other two types.
Pros
High quality
Provides a lovely sumptuous feel
Available in different plank sizes, colors, and finishes
Durable and resilient
Cons
Expensive
Easily dents or scratches
Depending on your color preference, you can choose any of the walnut hardwood flooring options. All provide high quality floors that are durable and attractive.
The Bottom Line
Hardwood flooring remains one of the oldest yet most desirable flooring materials. They maintain the classic and contemporary look that complements every homes' interior décor and adds value. Hardwood floors are durable, renewable, natural, and available in various color choices and grain patterns. This makes it easy to match individual designs and lifestyle choices. For excellent appeal, it is prudent to employ the services of hardwood flooring installation experts. Hardwood Revival provides professional hardwood floor installation, repair, and floor refinishing.
For any type of hardwood flooring, Hardwood Revival is always available to provide a free phone estimate for installation, cleaning, refinishing and repair. Since hardwood floors are customizable, our experts complete the project according to the customer's demands with 100% satisfaction. Our services are available within Washington, DC, Baltimore, Reston, Columbia, Arlington, and other surrounding areas. Don't hesitate to contact us for any type of wood flooring service.