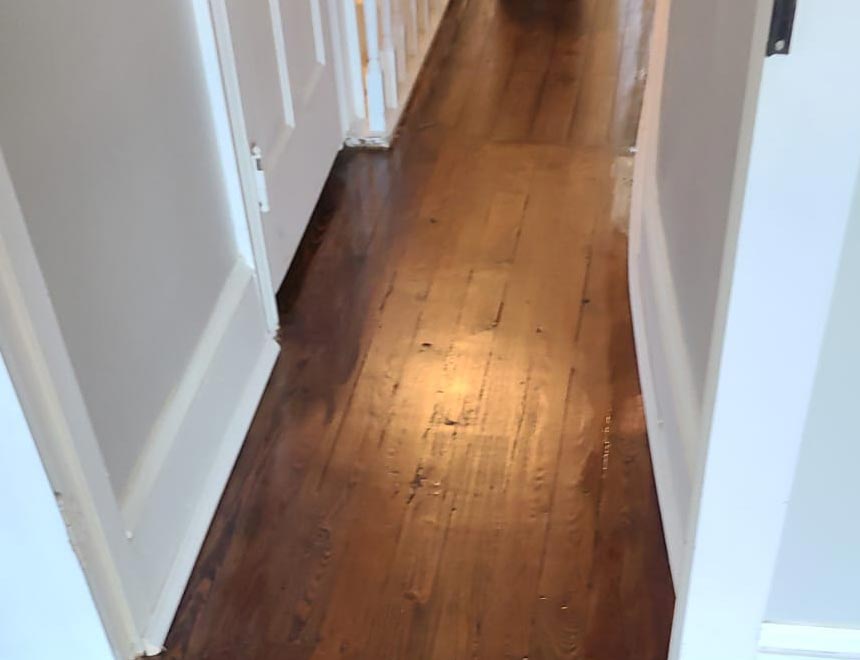 Important Facts to Know About Hardwood Floors in High-Traffic Areas
Hardwood floors are beautiful and timeless, but they can get badly damaged in high-traffic areas. By understanding the most important factors that affect the condition of your hardwood floors, you can take steps to protect them.
With proper maintenance, hardwood floors can last for many years. Learn what causes the most damage and the steps you can take to protect them. We'll provide some tips on dealing with the inevitable scratches and scuffs because no matter how careful you are, your hardwood floors must be properly maintained to preserve their beauty and luster.
Factors That Influence the Condition of Hardwood Floors in High-Traffic Areas
When you're trying to prevent damage to your hardwood floors, it's important to understand what causes the most wear and tear. Here are the four most common factors that affect the condition of your hardwood floors in high-traffic areas.
Foot Traffic
It's hard to believe that just walking on your hardwood floors is one of the primary ways to damage them. The combination of friction and dirt leads to scuffs, dents, and scratches.
Furniture and Equipment
Even if you're extra careful when moving furniture, it's still a major cause of damage to hardwood floors. In high-use areas like your dining room and kitchen, chairs and heavy appliances cause dents and scratches over time.
Cleaning Methods and Frequency
Some parts of your home get dirtier faster, so of course, they need to be cleaned more often. Unfortunately, improper cleaning can affect the condition of your floors.
Pets
Your dogs and cats are with you wherever you go, contributing to the damage caused to your hardwood floors. From scratching and chewing to slipping and sliding, your four-legged friends are one of the biggest reasons your floors show signs of wear and tear.
Why Hardwood Floors in High-Traffic Areas Need Special Attention
In high-traffic areas, hardwood floors are prone to wear and tear. These areas need special attention because, over time, constant foot traffic and corrosive cleaners will deteriorate your floor.
By practicing regular hardwood floor maintenance, you can prevent problems before they happen. If you're already experiencing problems with your hardwood floors, please reach out to us for assistance. At Hardwood Revival, we can help you fix your hardwood floor problems to prevent further damage and restore them to their original beauty.
How to Maintain Your Hardwood Floors
Nothing beats the warmth and comfort of hardwood floors, and you can keep them looking good by taking simple measures to protect them. Hardwood floor maintenance isn't hard, but how you do it is important.
Follow these tips to maintain your hardwood floors:
Protect high-traffic areas with area rugs and carpet runners.
Sweep regularly to remove dirt and dust.
Water damages hardwood floors, so use a dust mop instead of a wet mop whenever possible.
Only use recommended hardwood floor cleaning products, and avoid harsh chemicals and corrosive cleaners.
Avoid using professional cleaning services that use caustic cleaners.
Keep your pets' nails trimmed.
Clean spills immediately with a soft cloth.
Use felt protectors underneath furniture legs. Check them often and replace them as necessary.
It's vitally important to maintain hardwood floors with a protective finish. On average, your hardwood floors must be sanded and refinished every 7 to 10 years. If you have a busy lifestyle with pets and kids, it might be sooner than that. Contact us at 888-647-2123 today to schedule a hardwood flooring inspection and estimate.
How to Deal With Scratches and Scuffs
In the life of a hardwood floor, scratches and scuffs are inevitable. How you deal with them will determine how big of a problem they become. A quick search for "how to fix scratches in hardwood floors" will provide you with several DIY solutions, but if you don't know what you're doing, you can do more harm than good.
Start by cleaning the area that is scratched so you can assess the damage. For minor blemishes, you can use a blending pencil or rub a small amount of stain on the scratch to cover up the raw wood. Finish restorers work great for treating larger areas with scratches and scuffs.
Professional Hardwood Floor Services for High-Traffic Areas
Before you start sanding or adding wood putty to your floors, seek the advice of a professional hardwood flooring expert. At Hardwood Revival, we can help you learn how to fix minor repairs and understand when it's time to call in the pros.
We offer a variety of services, including:
Low-moisture deep cleaning
Screening to buff away scratches and scuffs
Sanding and recoating using low VOC products
Floor board replacement
Nearly invisible wood floor repair
New installations when it's time to replace your hardwood floor
Fortunately, with proper hardwood floor maintenance, your floors should last for decades. At Hardwood Revival, we are here to help meet all of your hardwood flooring needs. We have the expertise to help you get the most out of your investment.
Keep Your Hardwood Floors Looking Great With Hardwood Revival
Your hardwood floors are the pride and joy of your home. To preserve their classic look, they require special care and maintenance to keep looking their best. Protect your hardwood floors using these tips, and when it's time to call in the professionals, Hardwood Revival floor experts are here to help.