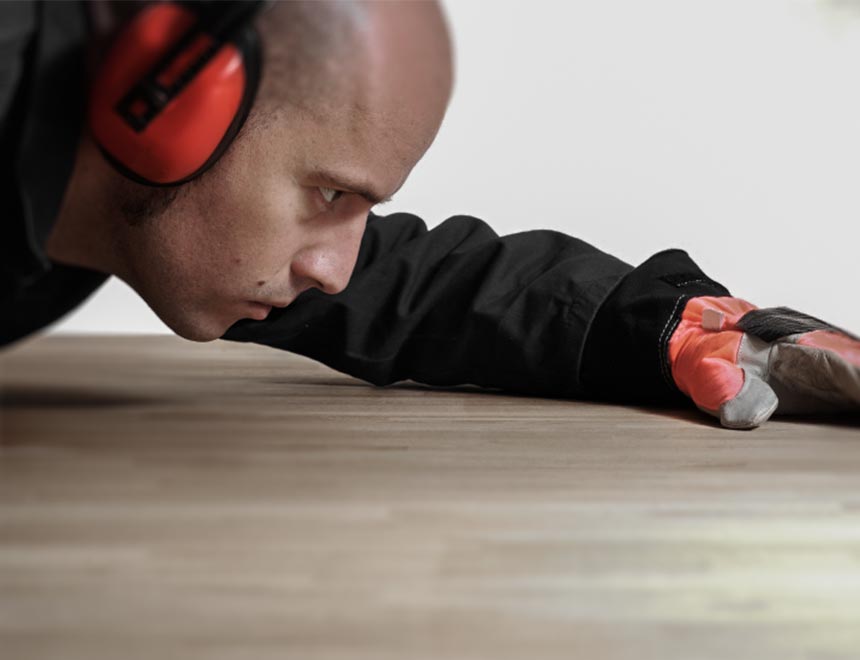 Six Things About Hardwood Floor Refinishing You Need to Know
There's no question that to refinish hardwood floors in your home is much like getting yourself a facelift; it's rejuvenating, making things look brand new. And in most cases, the cost of refinishing compared to replacing is cheaper. Also, as wood is a natural product, natural variations are a big part of its appeal, and these can be highlighted when refinishing hardwood floors. It's all part of the character of the wood and home. No amount of modern manufacturing can replicate original hardwood floors. Whether you have some well-loved wood floors to revitalize or carpeting has been hiding your hardwood and you want to consider hardwood floor refinishing, there are six main things you need to know about.
1. Hardwood Floor Cleaning
Restoring dirty hardwood floors that have no sheen left can seem straightforward; a good deep cleaning can restore their former luster. It will require sweeping and vacuuming, mopping with concentrated cleaners; and then ongoing work to keep the floor in tip-top shape.
If that wasn't successful, your wood floor can be refinished even without sanding, using certain products.
Some hardwood floors are beyond a quick fix because getting the job done is lengthy and labor-intensive.
2. Prepping the Floor and Room for Wood Floor Maintenance
Everything needs removal; remember, anything that is left inside will be exposed to plenty of dust and debris.
Check that the room will be sealed off as much as possible so no dust spreads through the house.
Check that all vents, doorways, and electrical outlets that will need to be covered.
If necessary, thoroughly sweep and mop the floor to clean it before refinishing.
3. Sanding and Refinishing Doesn't Fix Gaps
For your information - quality hardwood floors can be sanded down and refinished up to about ten times before needing to be replaced.
People ask if it's possible to refinish a floor without sanding it. But frankly, if floors are not sanded, the staining doesn't penetrate the hardwood - nor will the polyurethane adhere properly.
If the floors are damaged, for example, a more aggressive sanding tool might be required to smooth out the floors.
If you notice gaps between the boards before the job will be started, those gaps will still be there afterward - some minor gaps might improve with refinishing.
It is also good to remember that there are likely to be color variations in the boards and some knots. Sometimes it's not possible to see these until after polyurethane has been applied, but the wood floor color trends will truly bring out the floor's uniqueness and beauty.
After sanding the floors, the powdery dust will be allowed to settle on the floor from the air, then be vacuumed out, and finally dry-tacking the floor with soft microfiber cloths.
4. Updating Your Hardwood Floor with a New Color
When a hardwood floor starts showing wear and tear, you need to refinish it. With all that time and effort, you want to make sure that your floor looks amazing. It's best to let the work be carried out by professionals.
After sanding down the floor to its natural state, you have the opportunity to change the appearance of the floor radically with a new color. Some people like the hardwood floor color stains as they believe it enhances the natural color of the wood. Here too, you might not find the exact color for your needs; hardwood darkens over time; nevertheless, hardwood floors can be made darker or lighter. Ask an expert for advice on this.
Cleaning products also can make a difference in the color. If the same color was used in another section and then compared it to flooring that was refinished 5-10 years ago, it's not going to be exact, but fairly close.
When planning to stain after making repairs, bear in mind that when new wood is used to repair damaged areas, these pieces will usually be lighter than the existing hardwood as they haven't aged as much.
5. Expect to Repaint the Baseboards after Hardwood Refinishing
Sanding and refinishing is going to scuff up the baseboards and you will get some stain and poly on them - they will need painting afterwards. The same applies to the steps, stair risers, stringers, and spindles.
If the carpeting was removed off the floor, there might be gaps where the paint on the trim is missing. The walls, too, might get scuffed because the edgers will need to get to the floor edges.
Plan on painting, but only after the floors have been refinished. If you plan on baseboards to be replaced, please note they need to be removed before refinishing the floors, installing them after refinishing. Flooring experts know the correct sequence of steps.
6. Applying Polyurethane
Now a poly finish will get applied.
Removing finishes from a floor using a polyurethane stripper can require extra safety precautions because of the highly toxic chemical content. These days, applying polyurethane floor finish is a bit trickier than what it used to be, but there are many benefits to choosing polyurethane - it is better, safer, and dries faster. But drying faster also means there is a shorter open time. There are a few more reasons why the professional flooring service better to be hired for this kind of job.
A question is - Should oil-based polyurethane or water-based polyurethane be applied? Basically, water based polyurethane gives a duller appearance and finish. Many reckon the oil-based polyurethane looks better; it adds more depth, shine, and color.
We know the latest wood floor trends
If you don't have a lot of experience refinishing wood floors, or are unaware of the latest wood flooring trends, you can end up with an unprofessional result, and do the job 2-4 times longer than an expert business would. Hardwood flooring offers timeless beauty, favorably affecting the resale value of your home. That means using the experts. It's no secret - Hardwood Revival will cure your "flaws" - call us 888-647-2123.