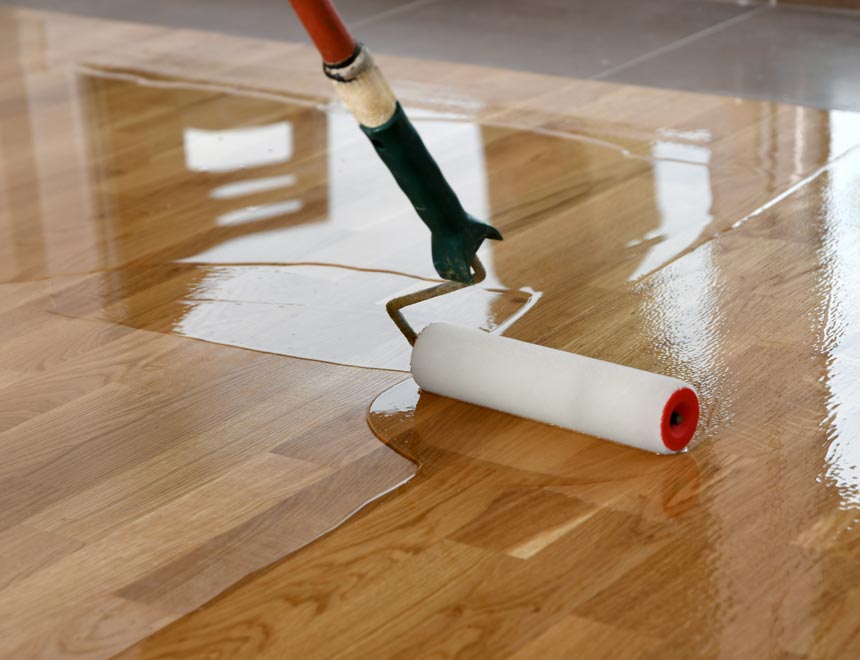 Is Your Hardwood Floor the Right Candidate for Screening & Recoating?
Hardwood floors look outstanding in any home, but the problem arises while maintaining them. Unlike other flooring options, hardwood isn't so easy to handle. Without proper care and timely maintenance, these beautiful floors lose their shine and start to give off poor vibes. Once your hardwood flooring wears out, it won't look breathtaking.
However, there is professional help available near you. These people keep your floors fresh. Our floor restoration experts solve all your problems and improve your hardwood's appearance with the necessary screening and recoating.
What is Screening & Recoating?
Whether you have thin hardwood floors or not, they will start to look dull in a few years. However, the right tricks can help keep your flooring intact for generations. For that, you must screen and recoat hardwood floors. It is similar to buffing, where Hardwood Revival of Columbia specialists sand your hardwood floors. The sanding process allows us to remove a thin layer called polyurethane, which is a protective layer for the wooden flooring underneath.
With polyurethane, your floors are safe from stains and scratches. So, we remove the old layer and replace it with a new coat of polyurethane. The recoating of a hardwood floor gives it a fresh look. Moreover, the renewed layer prevents the floor underneath from getting damaged. The entire process is quick and won't take more than a few days.
Signs That Your Hardwood Needs a Screening & Recoating
Not every floor needs a new coat. You will recoat a hardwood floor only when it is in a poor state or shows the following signs.
Visible scratches and dents on the floor: The first sign to notice is whether your floor has any visible scratches and dents or not. If your flooring has numerous scratches across every corner, there is an urgent need to screen and coat your wood floor.
Lack of shine and gloss: Another sign is a lack of shine. Hardwood surfaces are glossy. If they appear dull, you will need to add a new coat. Your flooring might even be fading out from various angles.
Splinters: Hardwood surfaces are smooth, but with excessive usage, they wear out. At times, this wear and tear results in splinter formation. If your feet feel pain after walking on the floor, there are high chances the floor sealant has worn out.
The minute you experience any of these issues, you should call our professionals. From recoating engineered hardwood floors to fixing all sorts of minor problems, we do every task perfectly.
How Much Does it Cost to Screen And Recoat Hardwood Floors?
Without timely care, your floor loses its shine and appeal. Since you're paying so much to get these classic floors, keeping them in shape is necessary. That can only be done with timely screening and recoating.
The cost of the entire project will depend on factors like:
The size of the area
Type of service
Level of damage
Depending on these factors, your contractor will give you an estimate. You could even get a free cost estimate from our team over a phone call. All you need to do is explain your situation and needs. Your expensive floors are safe for several years with a minor investment in recoating.
How Long Does the Whole Process Take?
The time taken for screening and recoating a floor vary. It could take a day or maybe a week. The size of the area will make all the difference. On average, a typical screening and recoating job takes around 1 to 2 days, and the finishing will take another 2 to 4 days.
FAQs
How can you tell when floor screening is done correctly?
Quality floor screening leaves behind flawless results. The surface will appear shiny and new. Moreover, you won't see any marks, dents, or uneven patches anywhere.
How long does it take the floor to dry after recoating?
Give a few hours for your floor to dry up completely. Usually, floor restoration experts' recommend 5 to 6 hours, but the time can vary depending on the temperature and type of chemicals.
Is there a lot of dust when screening the wood floor?
Screening a wood floor leaves behind considerable amounts of dust. However, you can use a vacuum and a damp mop to remove all the dust.
How to determine if a hardwood floor needs screening?
You can determine the need by inspecting the floor. A floor needs screening if it has dents, scratches, and faded patches.
Conclusion
Consult Hardwood Revival specialists if your hardwood flooring needs total refinishing at the best price. We have certified floor restoration experts who guide you about the best methods to keep your flooring up-to-date. Contact our experts so you can preserve your expensive wooden flooring. You can call our helpline at 888-647-2123 and get all the help you need. We have an entire team dedicated to providing you with high-quality services.