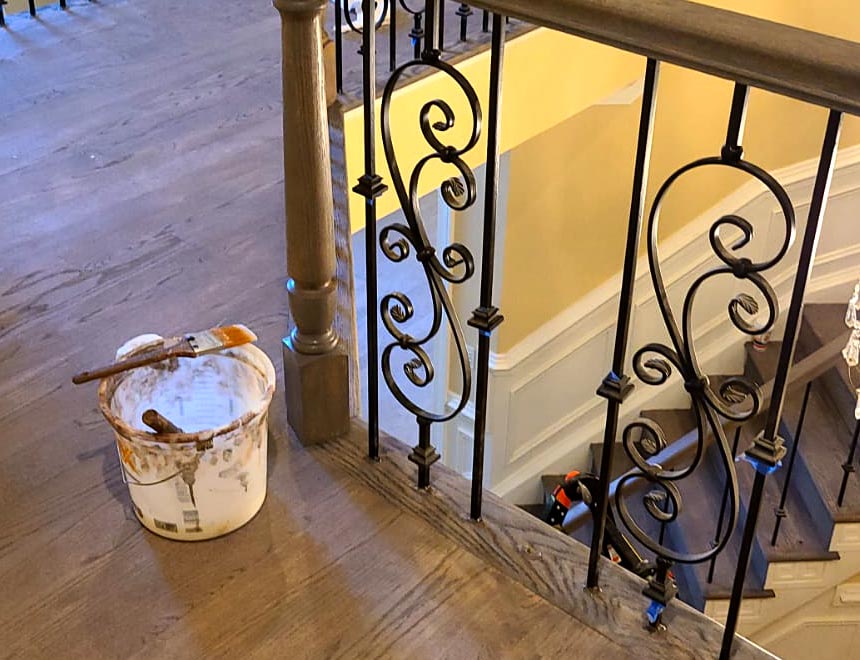 Reviving Dull Hardwood Floors: The Expert Touch of Hardwood Revival's Professional Services
Introduction:
Hardwood floors are a prized possession, cherished for their timeless beauty and durability. However, as the years go by, foot traffic, scratches, and daily wear can leave these once-gleaming floors looking dull and lackluster. When it comes to reviving the brilliance of your hardwood floors, relying on the expertise of professional services is the key to achieving remarkable results. In this guide, we will explore how Hardwood Revival's specialized services can breathe new life into your beloved hardwood floors, restoring their natural splendor and preserving their charm for years to come.
The Art of Restoration: Reviving dull hardwood floors is an art that requires precision and expertise. Hardwood Revival's team of skilled technicians is equipped with years of experience, armed with the knowledge of various wood species, finishes, and cleaning techniques. By carefully assessing the condition of your floors, they can determine the most effective restoration approach tailored to your unique needs.
Gentle Cleaning Techniques: Hardwood Revival's professionals employ gentle cleaning techniques to remove dirt and grime without compromising the integrity of the wood. Specialized equipment and cleaning agents, carefully selected for each flooring type, ensure a thorough yet gentle clean that revitalizes your floors without causing damage.
Deep Cleaning for Lasting Results: Surface cleaning can only do so much. Hardwood Revival goes beyond superficial dirt removal, employing deep cleaning methods that penetrate the wood's pores to eliminate embedded debris and stains. This approach restores the original vibrancy of your hardwood floors, providing long-lasting results that far surpass the impact of DIY cleaning.
Stain and Scratch Removal: Hardwood floors are vulnerable to stains and scratches that can mar their beauty. The team at Hardwood Revival has honed their skills in effective stain and scratch removal techniques, expertly erasing imperfections and leaving your floors looking flawless and renewed.
Restoring the Luster: Dull and lifeless hardwood floors can be revived with precision and care. Hardwood Revival employs a variety of restoration techniques, such as buffing and polishing, to bring back the luster and sheen that will make your floors shine once more.
Enhancing Durability: Beyond their aesthetic appeal, the durability of hardwood floors is a vital aspect of their preservation. Hardwood Revival's team takes great care in maintaining the structural integrity of your floors during the restoration process. By using professional-grade products and techniques, they ensure that your floors can withstand daily use and continue to radiate elegance for years to come.
Tailored Solutions for Every Floor: Each hardwood floor is unique, requiring a personalized approach to restoration. Whether it's solid hardwood, engineered wood, or exotic species, Hardwood Revival's experts tailor their services to suit the specific needs of your flooring. This attention to detail ensures that your floors receive the care they deserve and emerge from the restoration process looking their best.
Eco-Friendly Practices: At Hardwood Revival, environmental responsibility is a priority. Their commitment to using eco-friendly cleaning agents and sustainable practices ensures that their services not only benefit your floors but also the planet. You can trust that your hardwood floors are in good hands, and the services provided align with your green values.
Time and Cost Efficiency: Reviving dull hardwood floors on your own can be a time-consuming and labor-intensive task. By choosing Hardwood Revival's professional services, you save time and effort while achieving superior results. Additionally, their expertise minimizes the risk of costly mistakes that DIY methods may entail, ultimately saving you money in the long run.
Conclusion:
Reviving dull hardwood floors requires more than just a DIY effort; it demands the expertise of professionals who understand the intricacies of wood and the art of restoration. Hardwood Revival's specialized services offer a comprehensive approach to bring back the brilliance of your hardwood floors. With their gentle cleaning techniques, deep cleaning expertise, and meticulous attention to detail, they can erase stains, eliminate scratches, and restore the luster of your cherished floors.
By relying on Hardwood Revival's professional services, you can rest assured that your hardwood floors are in capable hands. Their commitment to enhancing durability ensures that your floors will continue to shine and withstand the test of time. Trust the expertise of Hardwood Revival's technicians to revive your dull hardwood floors, and savor the beauty, elegance, and charm they bring to your living spaces once again.